CFF SidB is a custom typeface we created for Noordhoff Publishers. SidB stands for 'Schrijven in de Basisschool' (Writing in the Elementary School) and is an independent method to teach kids in elementary school writing. It is unique since it is the only not-connected method that works equally well for left- as for right handed children.
Noordhoff Publishers approached us with a very exciting request: can you assist us by creating a typeface for our educational method, to teach children writing in elementary school?
You might not expect it, but the elementary school is probably the first place where children become aware of typefaces. When your child learns to write, they copy a typeface that shows them how this works. So we were genuinely excited to be commissioned the job and create a custom typeface for Dutch kids to learn writing.
Elementary school writing method
By approaching the different aspects separately, the elementary school writing method teaches children to be able to view and develop their own handwriting. The method is based on a natural structure and places emphasis on the motor development. The children achieve one small success after the other, which works very motivating. Certainly because the child learns to write in the style that best suits him or her.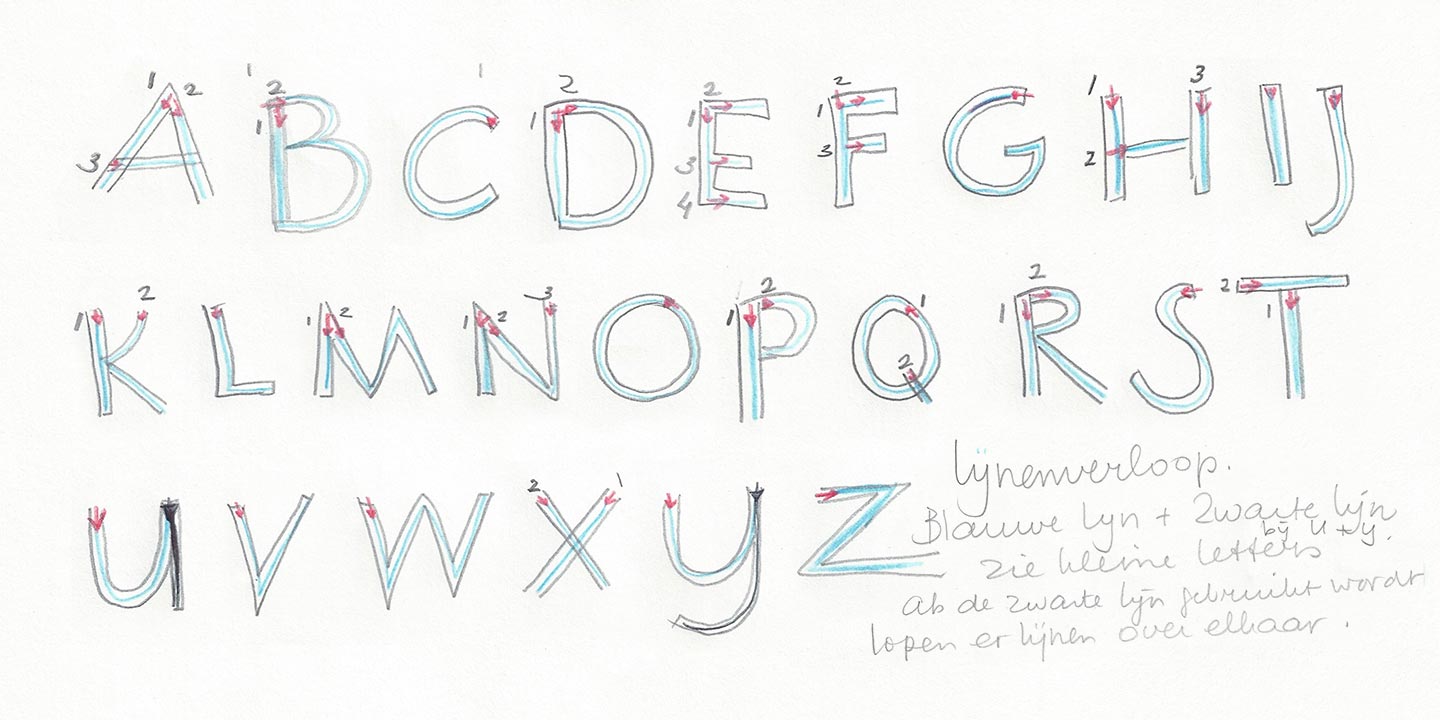 Corrie Smetsers, the author of the writing method, explains that the manner in which the letters are written is important to the form. The structure of the connected handwriting is the basis for SidB's not-connected handwriting.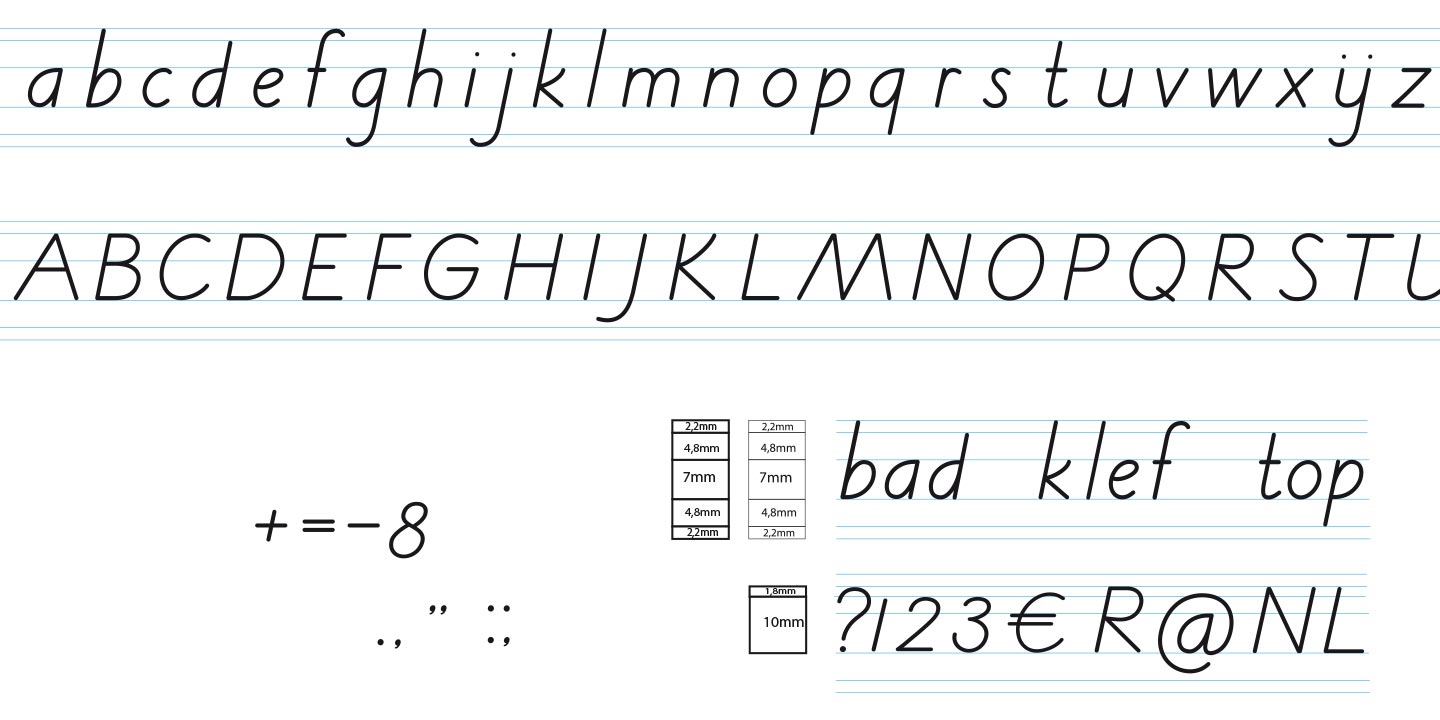 Noordhoff Publishers
Noordhoff Uitgevers is the largest educational content and services provider in The Netherlands. The company covers a broad subject range within its primary, secondary, vocational and higher education teaching resources. Hundreds of specialist authors collaborate to develop up-to-date course materials to help students and teachers achieve maximum results. The market leader also offers, with the business unit Noordhoff Health, e-learning for the professional healthcare market.
Noordhoff Uitgevers serves the entire Dutch learning community. Home learners and professionals, as well as schools, benefit from a comprehensive combination of content, services, and tools.
"During our first meeting, I realized that René was the right person for our assignment. His knowledge of typography is huge. Yet this was not an easy task: developing a typeface, with the primary goal to teach children to write, is another discipline than a typeface used for print. René has entered the job with an open mind. The close cooperation with our author and creator of the writing system Corrie van Eerd, has resulted in a brilliant font.

René, you're someone I highly recommend. Your flexibility, empathy and the urge for perfection are your enormous added value."

Maurice Perdon – Business creator in the role of publisher primary education
Your own custom typeface
In a world that is exploding with brands and loud advertising noises, companies make every effort to stand out and be unique. A custom typeface is a very powerful visual tool to effectively position a brand. They are tailored to a companies needs, and can even save money long-term. It's no longer exclusively available to large companies, but can be done at a smaller scale for medium sized companies as well.
Characters Font Foundry offers creative and highly distinguishable custom typefaces that gives your brand a competitive edge.
Contact us for more information about the Custom Type Services and prices.
Tweet with us