Case study CFF Kryptonite
CFF Kryptonite is a chromatic font family that was originally customized for a product brand, way back in 1998. It was applied in a packaging line, and different print- and online material. It even was the first typeface we officially released.
The font family was commissioned by Dutch design agency Stoere Binken Design, who designed a product brand called 'Kryptonite' for their client. The brand was vibrant, explosive and sharp. We made the typeface look like it could have been taken from a Superman movie. For the Kryptonite product brand we extended the existing font with 2 styles that could be stacked on top of each other to give it a cool 3d effect.
The kryptonite from the Superman movies was a sharp, green and radiant crystal. This fit perfectly to CFF Kryptonite with its diagonal lines and the sharp stem edges.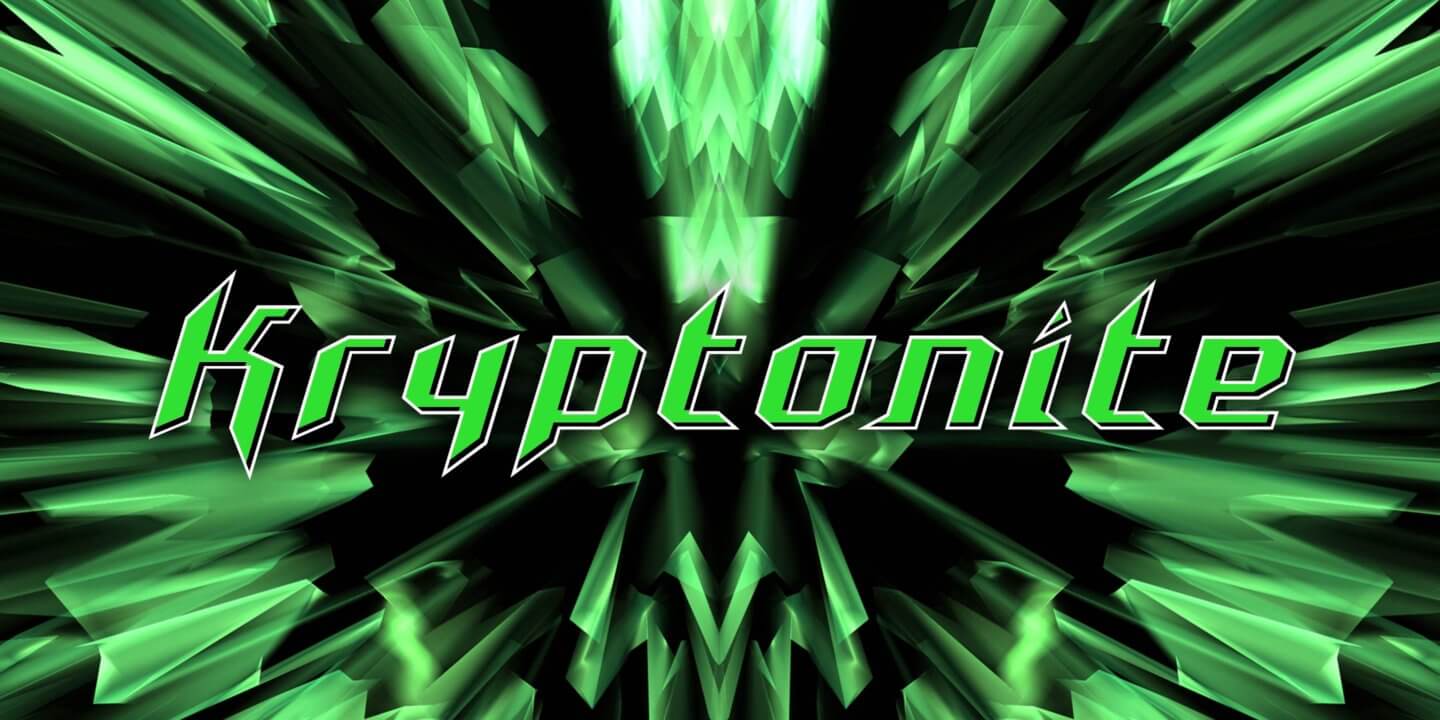 Chromatic font family
CFF Kryptonite is a chromatic font family that consists of three versions. They can be stacked on top of each other to create a razor sharp 3D effect;
CFF Kryptonite A
CFF Kryptonite B
CFF Kryptonite C
Although CFF Kryptonite C is the actual text font, each font can be used stand-alone. They don't necessarily have to be used all together, because each font has enough power and character to 'fly like a bird'.
Your own custom typeface
In a world that is exploding with brands and loud advertising noises, companies make every effort to stand out and be unique. A custom typeface is a very powerful visual tool to effectively position a brand. They are tailored to a companies needs, and can even save money long-term. It's no longer exclusively available to large companies, but can be done at a smaller scale for medium sized companies as well.
Characters Font Foundry offers creative and highly distinguishable custom typefaces that gives your brand a competitive edge.
Contact us for more information about the Custom Type Services and prices.
Tweet with us